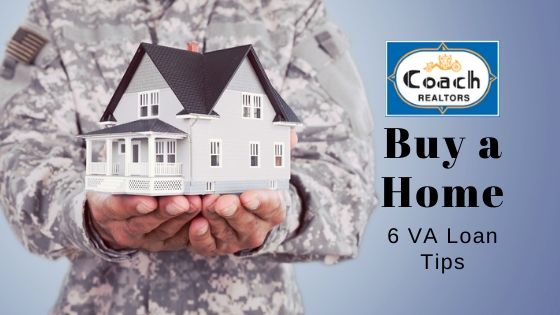 Owning your own home remains a crucial part of the American dream, but it isn't always easy. From growing debt problems to an ever-changing real estate market, there are plenty of potential roadblocks to homeownership. For veteran and military home buyers, there are some options well worth considering. 
Our REALTORS® are proud to have helped countless veterans and active servicemen and women buy homes—in many cases, their first homes. We're grateful for the opportunity to help. If you're a veteran or military homebuyer, keep these tips in mind as you start the homebuying process. 
Know Your VA Loan Options
One of the biggest advantages active military and veterans have when purchasing a home is the ability to secure a VA loan. These home loans are backed by the United States Department of Veterans Affairs and are much more flexible than ordinary loans. In most cases, they cover 100 percent of a home's cost, require no down payment, and allow you to buy a home without having to pay for private mortgage insurance.