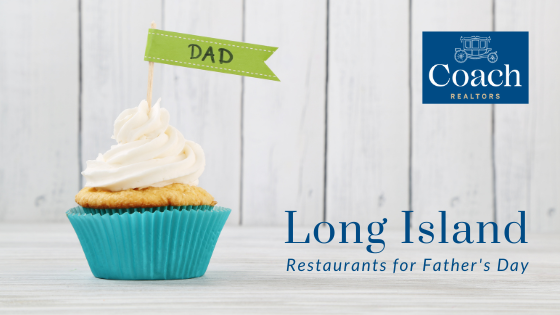 Father's Day will be here on June 19th, and there are many different places in Nassau County and Suffolk County where you can take dear ol' dad for a wonderful meal. There are hundreds of great restaurants out there, and our REALTORS® have nailed down a few of their favorites:
Revel Restaurant & Bar — 835 Franklin Ave., Garden City, NY 11530
If you're looking for a Father's Day restaurant that's a little on the fancy side, then the Revel Restaurant & Bar should be at the top of your list. Not only is the interior gorgeous, but the food is some of the tastiest in the area. Located near many Garden City homes for sale, the owners pride themselves on a selection of inventive dishes that are made from locally sourced, farm-to-table ingredients. And since it has a fully functional bar, you'll find a wide variety of craft beers, wines, and spirits. Their motto is "sophisticated, yet unpretentious," and they definitely live up to that philosophy.